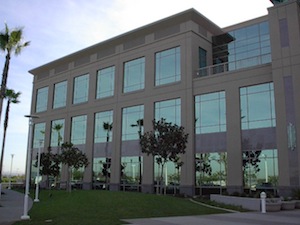 There are many benefits of high quality commercial window tinting for properties and buildings. Window tinting can reduce up to 85% of the heat from the sun, and give 99% rejection of ultraviolet light and reduce 95% of the glare. Window tinting films also offer complete privacy during the day. Films come in varying degrees of light transmission so you can pick the window film that best meets your individual needs. By window tinting your office you can also enjoy up to 15 degrees of saved temperature from the film itself which translates into energy cost savings on air conditioning.
Residential and Commercial Window Tinting Films are designed to enhance your property in addition to providing security and privacy. We offer a wide variety of films to meet every need. Check out our films click below:
https://www.windowtint.com/collections/most-popular-home-and-office-films
Commercial Window Tinting Film Will Save You Money
Facilities of any size will save money by maintaining a consistent balanced climate. Businesses will see an immediate return on any window tinting investment when commercial films are installed by lowering the energy and operating costs every month.
Comfortable Work Environment With Window Tinting
Any sunlit environment is subject to problems like hotspots, glare, heat and fluctuating temperature. We know that it is important to keep employees, clients, guests and shoppers comfortable. Commercial window tinting films screen out significant amounts of uv rays, heat and glare from entering your work environment, softening the light, balancing the temperature and maintaining a comfortable work environment all year-round.
Interior Building Protection Using Window Tinting Films
Protect the valuable contents of your building with window tinting. Interior space can experience damaging and harmful effects of solar heat and uv rays from the sun, such as fading of merchandise, furniture, carpet, draperies and equipment. Window films can reject up to 99% of destructive uv light and solar heat, so it protects your investments so they last longer turning saved dollars into profits.
Safety with Security Window Tinting Films
The glass and windows may be the one of the most vulnerable parts or your building. Safety in the workplace should always be top priority, and commercial window films are available in a thick, security window film versions, which helps hold window glass in place if shattered. This feature can reduce the chances of burglary, property damage and even personal injury.
Site Beautification with Window Tinting Enhancement
People will judge you by your professional appearance. Make the best impression with decorative window films on your building or in your office. Commercial window films today offer a large selection of styles and designs to suit almost any environment.
Where to buy Window Tinting Films for Commercial Buildings
The first consideration is for quality and not always price since a high quality commercial window tinting film will last for years. Purchasing a low grade window tinting film that will only last a couple of years will cost you more money in the long run since you will have to replace it. There are many companies that offer high quality window tinting films in the marketplace today. Starco Distributing is one of the best companies of window tint for commercial buildings. They offer high quality products and have excellent service.
For information on Window Tinting for your home please Click here