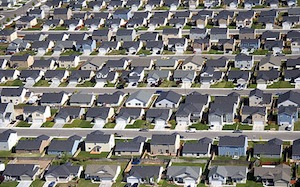 Window tinting is offered in many different types and will vary in cost depending on the function of the product. This article covers the cost of professional installation, but remember that you can spend much less by doing it yourself. Starco Distributing offers a much lower window tinting cost. You can get pricing much lower than retail and lower your window tinting cost!
Professional Window Tinting Cost
What we would call standard solar film, which is available in various light transmissions and levels of reflectivity will typically range in price from $4.75 to $6.75 per square foot, installed by a professional installation company. The reason for the price range is to take in account for location of the windows, the size of the windows and the quantity. Most professional installation companies will have a minimum trip charge which will cover the time and travel expense to dispatch an installer to your home.
Other Factors in Cost
There are more expensive window films to choose from which may have more advanced technology in them, for example XIR, or ceramic coated films. These films may or may not be better for your particular application. The cost on these window films can range in price from $7.00 to $15.00 per square foot installed.
Remember these are estimated costs and will vary depending on where you live in the country and the type of installation you have. Most installation companies will charge extra if you have windows which require ladders, or windows which are odd shaped, such as half moon or circular.
How to Find
To find prices for installation in your area, just do a Google search of Window Tinting and the name of your city. You're sure to find a list of local installers. Also, you can visit DIY websites, order the product and install it yourself to save money.