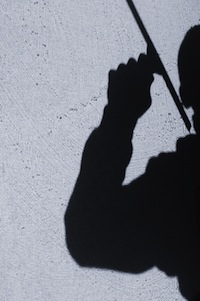 Professional film installation is a great option if you are short on time and resources. Not everyone can install themselves. When looking for professional installation, there are a few things to remember.
Choosing a Film Installation Company
Read reviews. Read them online. The internet is best resource for searching for services because of third party reviews. You can usually read hundreds of responses from actual customers about their experience with a certain company. To start, look for ones that have the most positive reviews. Keep those in consideration.
Once you have a list of potential companies, call each one and talk to them. Get a sense of their professionalism and customer service. If someone you talk to just seems a little off, it's best to go with intuition and cross them off your list.
Film Installation Quality and Warranties
Nearly all professional film installation companies will offer a warranty. Depending on the type of film, this can range anywhere from 5 years to a lifetime. If they do offer a lifetime warranty, you can be pretty certain that the film they use is high quality. But ask about it anyway. Ask about the brand, the color, how long it lasts, anything to show you are knowledgable and you care. If the installation company is not as knowledgeable as you or gives unsatisfactory answers, they are not a good choice.
Film Installation Price
Of course you'll want to shop by price as well. Be weary of companies that charge very low; they may be too good to be true and using low-quality film with shoddy work. "Low ballers" will charge somewhere between $2.00 – $3.00 per square foot for normal solar film. Look for companies that charge between $4.00 – $6.00.
Of course, if you ARE looking to save money and do it yourself, be sure and read our many articles in the DIY Window Tint section. You can also save on the price of high quality window films by purchasing commercial window film by the roll.